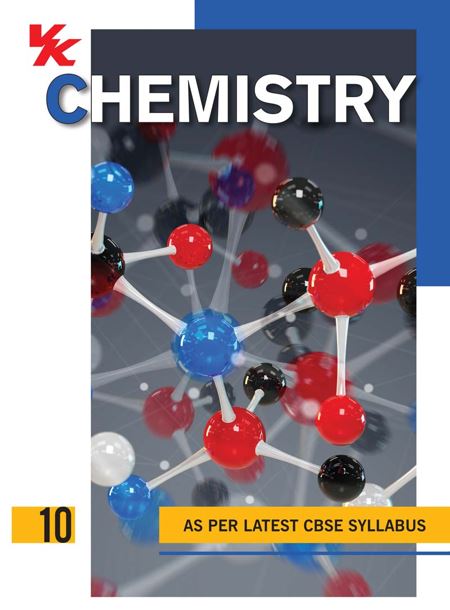 About the book
VK Publications brings to you resourceful study material for stellar preparation of the Chemistry Exam.
For a better understanding of concepts, the text includes: -

Significant information in accordance with chapters
Activities section
Flow Chart of Summary at the end
Multiple Assessment (internal assessment)
Glossary

NCERT Exemplar Questions, Previous Year's Questions and other Important Questions are added with Topic Wise 'Sample Questions' and 'Practice Questions'.
'Solved Corner' includes

NCERT Questions and Higher Order Thinking Skills-based Questions.

Assessment at the end of every chapter includes:

Very Short Answer Questions (VSAQ),
Short Answer Questions (SAQ),
Long Answer Questions (LAQ),
Multiple Choice Questions (MCQs),
Fill in the blanks,
Truth or False,
Match the Columns,
Assertion-Reason Questions and passage-based Questions

To assist in making observations and discoveries, the text includes the 'Young Scientist' Section.
Frequently bought together